Getting Past Straight A's: Balancing Old And New Ideas on Education
Written by Alvin Hew
SIS Group of Schools, Board Director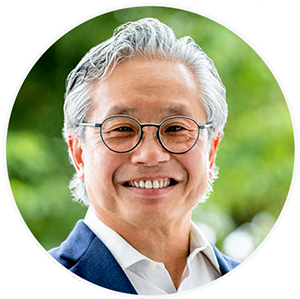 As parents and teachers we sometimes become overly focused on the immediately tangible: the test scores, the grades and the rankings. But it has never been more important, in the face of overwhelming research, to consider the importance and development of social, emotional, relationship and leadership skills, and to have the tools that lead to an individual's resilience. Top test scores at the expense of developing these critical skills at any age whether in K-12 school or university is actually a negative.
In Asia there seem to be even more hurdles in evolving this mindset. Traditional Asian parents can be forgiven for adopting the perspective that worked for them or their own parents: namely, get perfect scores on your examinations and success is sure to follow. But this is a game plan for an industrialised period that is long gone - the game has most certainly changed. We are now in the midst of the world's 4th Industrial Revolution, and we need to evolve this perspective because the jobs of tomorrow will not hold repetitive, standardised challenges - they will require an individual to be able to deal with and adapt to new challenges daily, many that do not even exist today. This requires more than rote memorisation of knowledge, it requires a sense of curiosity and inquiry, ability to build strong relationships and work with others, and establishing trust and reputation required of high functioning teams.
Adam Grant is an organizational psychologist at the Wharton School of the University of Pennsylvania as well as an opinion writer for the New York Times. In this week's opinion piece in the Times, Adam touches on a fact that many successful people in the business world already know from the experience of recruiting - perfect grades do not equal automatic career success.
The opposite can actually be true.
"In a 2003 study of over 500 job postings, nearly 15 percent of recruiters actively selected against students with high G.P.A.s (perhaps questioning their priorities and life skills), while more than 40 percent put no weight on grades in initial screening."
As Mr. Grant points out, those of us that have been through many cycles of recruitment for business know that "GPA" is rarely an inflection point on a CV or job interview. In fact, academic excellence is not a strong predictor of career excellence. Employers are not actively seeking those people with the highest grades. Rather, they are forming impressions from stories the candidate tells them about dealing with adversity:
Tell me about a time when you screwed up. How did you respond?

Tell me about a time when you had a conflict with a co-worker. How did you rectify the situation?

Tell me about one of your weaknesses and how you are actively addressing it?
Academic excellence is a threshold capability - it gets you a degree, it gets you in the room. It does not equal career success or happiness. Employers are not looking for computers - these can be purchased - they are seeking robust individuals that possess the ability to actively negotiate, debate constructively, and form bonds with other people to collaborate, cooperate and create.
In short, developing the competencies that will allow students to form meaningful relationships with other people is critical. Straight A students tend to miss out on important social and extracurricular activities.
One of the most inspiring and enlightening series of studies to ever be published (and it's still going on) is the Harvard Study of Adult Development. In a unique series of studies, Harvard University has followed 824 subjects from their teens to old age. The study has been used to underwrite many other studies2, theories on leadership, the importance of emotional intelligence and flies in the face of a myopic focus on grades or IQ alone for success in life.
The study's director, Dr. Robert Waldinger, recently gave a TED Talk in Boston about lessons from the study and after 80 years, now going into the second generation of the original cohort, there is one very clear finding. The number one correlation with happiness and career success? Strong relationships. Those individuals that got a B on the test but were able to forge relationships with those around them, family, friends, co-workers, consistently throughout their lives, scored much higher in career success and happiness later in old age.
At SIS Group of Schools our mission is to spark inquiry and curiosity for personalised learning. We believe that creating a safe environment where students can be comfortable enough to make mistakes is key to equipping them for the challenges of an uncertain future. According to science, this isn't just good for their career futures, it is also preparing them to be happy in their old age.
If you or someone you know is looking for a world-class school in Indonesia please drop by one of our campuses for a personal tour.
---
1 Grant, Adam. What Straight-A Students Get Wrong: If you always succeed in school, you're not setting yourself up for success in life. (December 8, 2018) The New York Times. Retrieved from: https://www.nytimes.com/2018/12/08/opinion/college-gpa-career-success.html
2 Robert J. Waldinger et al. Harvard study of adult development. Harvard 2nd Generation Study. Retrieved from: https://www.adultdevelopmentstudy.org/publications